Local SEO is important for a business since it helps raise brand awareness and get more targeted local traffic to the website, which may improve foot traffic, phone calls, and online sales.
Local SEO aids in the regional optimization of a company's website and online presence, making it simpler for locals to locate the company while looking for relevant goods or services. It is crucial for companies that depend on local clients.
Your business needs Local SEO as it is an approach to search engine optimization (SEO) that can increase your company's visibility in local search results on search engines. Local SEO service may help any company that has a physical location or provides services to a specific region.
By bringing in more local target market eyes and converting them into leads and paying customers, SEO helps small businesses flourish.
Before moving into our topic, Let's explore the term " LOCAL SEO."
What Is Important About Local Seo in Our Business?
Local SEO improves a company's online presence to appear higher in search results for local queries. To increase visibility for search phrases relating to the company and its area, this comprises optimizing the website design, listings on local directories, and the development of local citations and reviews.
Local SEO is crucial since it enables organizations to stand out from rivals and connect with local prospects. A strong local SEO presence is essential for businesses trying to enhance exposure and attract foot traffic to their brick-and-mortar location, given the rising usage of mobile devices and location-based searches.
How Does Local SEO Work?
Like regular searches, local SEO involves matching keywords with pertinent material by the search engine. However, the ranking criteria utilized to generate the results are very different from those used in regular searches.
The aim is to make it simpler for customers to locate your business while looking for goods or services nearby. Businesses that cater to local customers, such as brick-and-mortar retailers, service providers, or restaurants, might profit from local SEO. 
Businesses may raise their exposure, get more relevant local visitors, and ultimately generate more leads and sales by optimizing their online presence for local search.
What are the Advantages of Local SEO Marketing?
Potential clients can find businesses more easily thanks to local SEO, which raises their position in search engine results for particular local keywords.
Businesses may increase their relevance and visibility to users looking for nearby items and services by optimizing their websites for local search.
Local SEO is frequently more affordable than conventional marketing strategies because it targets particular demographics and geographic areas.
Local Seo's Are Advantageous to Whom and Why?
Local SEO services help businesses rank higher in search engine results, which makes it simpler for customers to locate them.
It also helps to draw in more clients and boost sales because it increases visibility and credibility. Local SEOs may help many different kinds of businesses, including:
Small-scale business
Food Chains and Restaurants
Service-Based Companies: Retail Stores
Real Estate:
Lawyers & Law Firms
Healthcare Services
Cleaning Services
Why Does Your Business Need Local SEO?
Local SEO assists companies in increasing their online presence for location-based searches, which may lead to increased foot traffic and consumer interaction. Businesses may reach out to more prospective clients actively seeking products or services in their region by optimizing for specific geographic locations. 
Improved search engine rankings, greater website traffic, and higher conversion rates can all result from this. Finally, Local SEO assists firms in connecting with customers in their local community, which may aid in business growth and income growth.
Here are some points that clarify why your business needs  local SEO:
Connect with More Clients
Better Ways to Reach Your Audience
greater levels of trust
higher sales
Increase brand awareness globally
Competitive environment
Connect With More Clients
By increasing their online exposure in local search results, local SEO helps businesses connect with more customers. It entails improving several aspects of your website, including the title tags, meta descriptions, and local listings, to improve your relevance to search engines for particular geographic places.
Your company will appear in the search results when a user searches for goods or services connected to your business in a particular area if you have successfully used local SEO methods. In the end, this can help you reach more customers by bringing more qualified leads and traffic to your website.
Better Ways to Reach Your Audience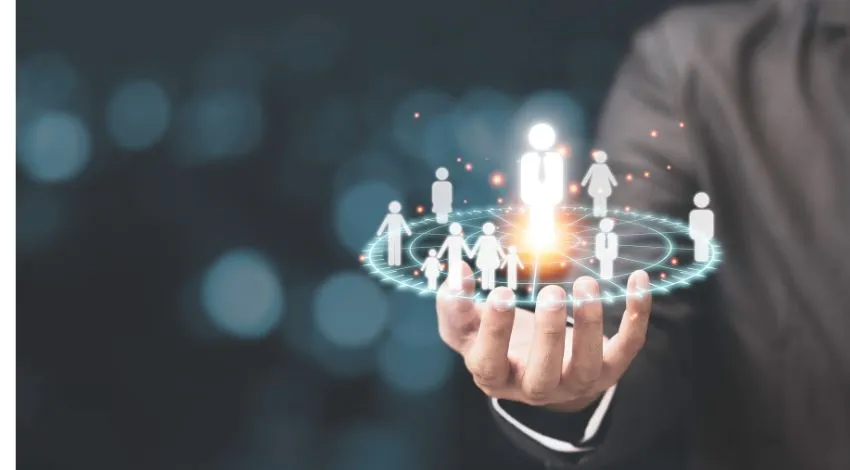 By enhancing the visibility of a company's website, online listings, and other pertinent content in search engine results for pertinent queries, local SEO enables firms to reach their target market in particular geographic areas.
Businesses that do this can better focus their advertising campaigns, draw in more neighborhood clients, and have a stronger online presence in their neighborhood. 
Local SEO has many advantages, some of which include better search results, greater visibility, and enhanced interaction with potential clients.
Greater Levels of Trust
Businesses can get more trust from potential customers by developing a strong online presence in their local community through local SEO. 
Businesses can demonstrate that they are authentic and reliable by consistently providing the correct information about their location, operating times, and contact details. A business's reputation can also be boosted by consumers' favorable reviews and ratings on local directories.
Businesses may help prospective clients find and trust them by optimizing their websites and online presence for local search.
Higher Sales
Through increased visibility in search engine results for pertinent local search queries, local SEO aids in the growth of a company's sales. 
Your company can perform better in local search results and attract more nearby clients by optimizing its website and online listings.
As a result, your company becomes more credible and well-known, eventually boosting sales. By focusing on local keywords, you can draw clients seeking establishments like yours in the neighborhood, which may lead to increased conversion rates and purchases.
Increase Brand Awareness Globally
Local SEO raises brand exposure internationally by improving a company's web presence for specific locales. 
Claiming and validating company entries on directories like Google My Business, enhancing the correctness of NAP (name, address, phone number) information, and producing content that emphasizes the company's goods or services in the targeted area are necessary for this process.
A company may use this to increase its exposure in local search results and draw in more clients, including those from outside. Additionally, a company may develop credibility and trust by forging a strong local presence, which can boost its brand awareness worldwide.
Competitive Environment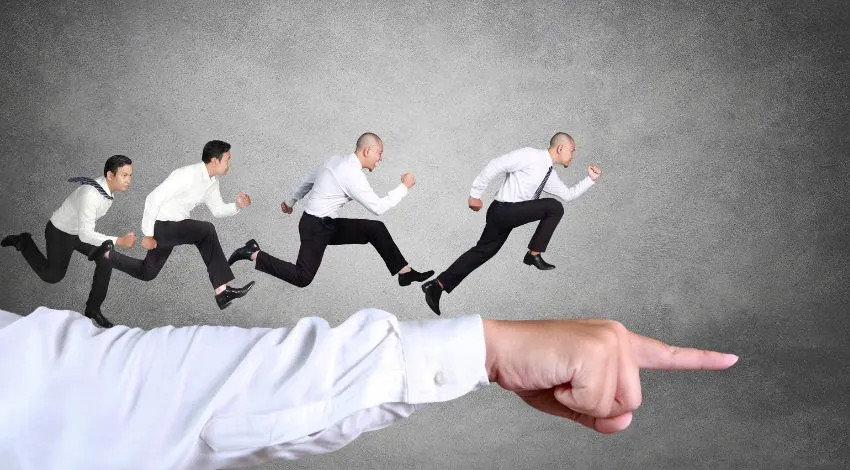 Local SEO promotes a competitive environment by allowing companies to compete for exposure in local search results.
Businesses may boost their visibility in search results for relevant keywords and make it simpler for potential consumers to locate them by optimizing their websites and online presence for their area. 
This improved exposure may result in more customers, leads, and sales, making it harder for other companies operating in the same area to compete.
Conclusion
If you operate a small business, collecting site views and leads from people in another city, state, or country will do little to help you grow.
That implies instead of focusing on artificial competition and advertising your products to a broad market, it is more time- and cost-effective to focus on the local community, which will help you make great impressions where they are required.
Local SEO increases traffic from customers in your localized service region, resulting in a greater visit-to-sale rate.
Frequently Asked Questions
Q: What is the Meaning of Local SEO?
Local SEO is an optimizing tool that results in pages (SERPs) that help any company that has a physical location or provides services to a specific region.
Q: Why is Local SEO Important?
Local SEO assists local companies in reaching their target audience in specific geographic places. This can result in improved visibility, traffic, and revenue for the company.
Q: How does local SEO vary from standard SEO?
Traditional SEO focuses on optimizing a website for keywords independent of geography, whereas local SEO focuses on optimizing a website to rank for keywords in specific geographic regions.
Q: What are the advantages of local SEO for a business?
Local SEO's advantages for a business include greater exposure, traffic, and sales; enhanced brand awareness; and reduced costs.
Q: What are the components of an effective local SEO strategy?
A solid local SEO plan involves accurate company listings in directories and search engines, local keyword optimization, favorable online reviews, and a mobile-friendly website.
Q: How can a company boost its local SEO?
A company may boost its local SEO by claiming and enhancing its Google My Business page, earning favorable online reviews, and ensuring that its website is optimized for users and search engines.
Q: How can I determine the effectiveness of my local SEO efforts?
Local SEO success may be measured by tracking your local search ranks, the number of website visits from local customers, and the number of leads or sales generated by your local SEO activities.
Q: How long does it take to get benefits from Local SEO efforts?
Local SEO efforts might vary based on a number of factors, including the competition of your local market and the present status of your website's Local SEO. However, regular and successful Local SEO efforts may generally begin to provide returns within a few months.
Author Bio
Priya Pandey works as an SEO Specialist for Ultrabyte International Pvt. Ltd – An IT Company in Nepal. She is passionate about learning new things. Her positive attitude and tireless energy allow her to keep up with the latest news. When she is not working, she enjoys reading, exploring the beauties of nature, and eating delicious food.
At diginee, we understand the importance of local SEO for business success and have been helping companies reach their full potential when it comes to digital marketing. Some of our success stories include Avive Solutions and Sealskin Medical Wrap.
Contact us today to learn more about our Growth Marketing SEO Services and get a free consultation for your business. We are here to help you!
ONE REQUEST?
I've put so much effort into producing this content to provide value to the community. It'll be very helpful for me if you consider sharing it on social media networks. SHARING IS ♥️